Gemini Gymnastics programs are led by Head Coach and Owner, Elena Davydova, 1980 Olympic All Around Gold Medal Champion. Her achievements as a gymnast, and impact as a coach at Gemini Gymnastics, have been outstanding.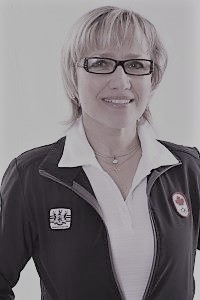 Elena Davydova
Head Coach & Owner
Born in Voronege, Russia, Elena's contributions as an athlete changed the sport of gymnastics forever. She was the first woman to complete a backward giant and a Tkatchev on the uneven bars, a front salto and a side somersault on the balance beam as well as a round-off backhand spring. On vault Elena invented the full twist-on, tucked front somersault off and on floor she was the first to perform a 1 1/2 twist, punch front combination, an Arabian 1 3/4 somersault, and a piked Arabian 1 3/4 somersault. In addition to edging out Nadia Comaneci at the 1980 Olympics for the all around title, she scored a perfect 10 on vault during the Team Competition. She won another Gold Medal at the 1981 World Gymnastics Championships.
Elena retired as an athlete to attend Leningrad University of Physical Education and later received her doctorate in Pedagogical Science at the P.F. Lesgaft State Institute of Athletic Education. Upon graduation, she joined the St. Petersburg Olympic Reserve as a coach for the Soviet National Gymnastics Team, and served as an International Brevet Judge (the highest international level of judging awarded by the F.I.G. 'Fédération Internationale Gymnastique' which is the governing body of gymnastics world wide ). Elena immigrated to Canada with her family in 1991 and began working at Gemini Gymnastics. After a successful competitive season with athlete Sarah Deegan, Gymnastics Canada awarded Elena the 1997 Senior High Performance Coach of the Year award. In 2005 as a judge she achieved the highest score of all Canadian Brevet judges on the International exam, and in June 2006 she received Brevet Coach status. Elena is the only Canadian to hold both Brevet Coach and Judge status for women's artistic gymnastics. As of 2007 as a Brevet Coach, she is only 1 of 31 female coaches worldwide and the only Olympic AA champion to hold this title. In May 2007, Elena Davydova was inducted into the International Gymnastics Hall of Fame.
2010 marked the 30th anniversary of Elena's Olympic victory. She is considered one of the top 10 heroes of the Soviet Games in Moscow because she did the impossible – in the All Around competition, Elena beat the best world gymnast Romanian star Nadia Comaneci.
Elena Davydova and her coaching staff at Gemini have produced champions in all levels of competitive gymnastics including 20 Canadian AA Champions, 9 Elite Canada AA Champions, 21 Eastern Canadian AA Champions and 108 Provincial AA Champions.
Valery Yahchybekov
Associate Coach
Valery was born in Noginsk, Russia. Before joining Gemini Gymnastics, he was the Head Coach of the Lvov Russian Training Centre in Ukraine. In 1996, Valery immigrated to Canada and joined the Gemini Gymnastics' coaching team. He is a fully certified level 3 NCCP coach and received the Gymnastics Canada Junior High Performance Coach of the Year award in 2005, 2006 and 2010. At Gemini, Valery coaches the provincial and national level gymnasts. His athletes have ranked among the top in the province and across Canada. Several have been part of Canada's National Team and have earned scholarships in the United States where they compete for the NCAA. He was one of the coaches to Kristina Vaculik who was a member of the 2012 Canadian Women's Artistic Gymnastics Olympic team.
---
Kathleen Van Graft
Competitive Administrator
Kathleen was born and raised in Sault Ste. Marie and was a provincial level gymnast at the Sault Ste. Marie Gymnastics Club. She moved to Toronto in 1988 and graduated with honours from the Seneca College Elite Coaching Program. She has more than 25 years of Pre Competitive and Competitive coaching experience and an extensive background with recreational coaching from kindergym to advanced recreational to boys gymnastics. In 1999, she joined the Gemini Gymnastics coaching staff and is currently coaching Provincial and Invitational athletes, and assisting with the National athletes. She also handles the administration for the competitive program.
Kathleen is a fully certified level 3 NCCP coach, certified level 2 in Trampoline, a National Level Judge, and served on the Women's Program Committee (WPC) of Gymnastics Ontario from 2002-2011. In addition, she is the creator of the Ontario Development Program for gymnasts age 5-9. Since 2003, Kathleen has been active in conducting coaching development clinics, and providing coaches with a further understanding of the provincial rules. In October 2007, Kathleen received a Gymnastics Ontario Recognition Award for her outstanding volunteer service to the sport of gymnastics in Ontario (in the areas of coaching, judging or administration). In 2009, she was the Women's Technical Chair for the Canadian Championships and has been selected to be the Women's Technical Chair for Pan Am Championships 2014 and Pam Am Games 2015. Kathleen is also the proud and busy mother of 3 girls.
Julie Sullaphen
Associate Coach
Julie was born in Manchester, England and came to Canada when she was 4 years old. Julie did recreational gymnastics as a young child. She has been involved gymnastics for the past 13 years with her 2 daughters who both competed in the Provincial program. Julie began coaching as a CIT in 2005-2006 and certified Level 1 shortly after. She joined the Gemini staff in Jan 2011, became certified Level 2, and also certified in First Aid & CPR. Julie currently coaches Competitive Levels 1-6. Julie was a hairstylist for over 25 years and was a stay at home mom for 8 years. She has been married to her husband Aveen for over 18 years, and lives in Bowmanville.
---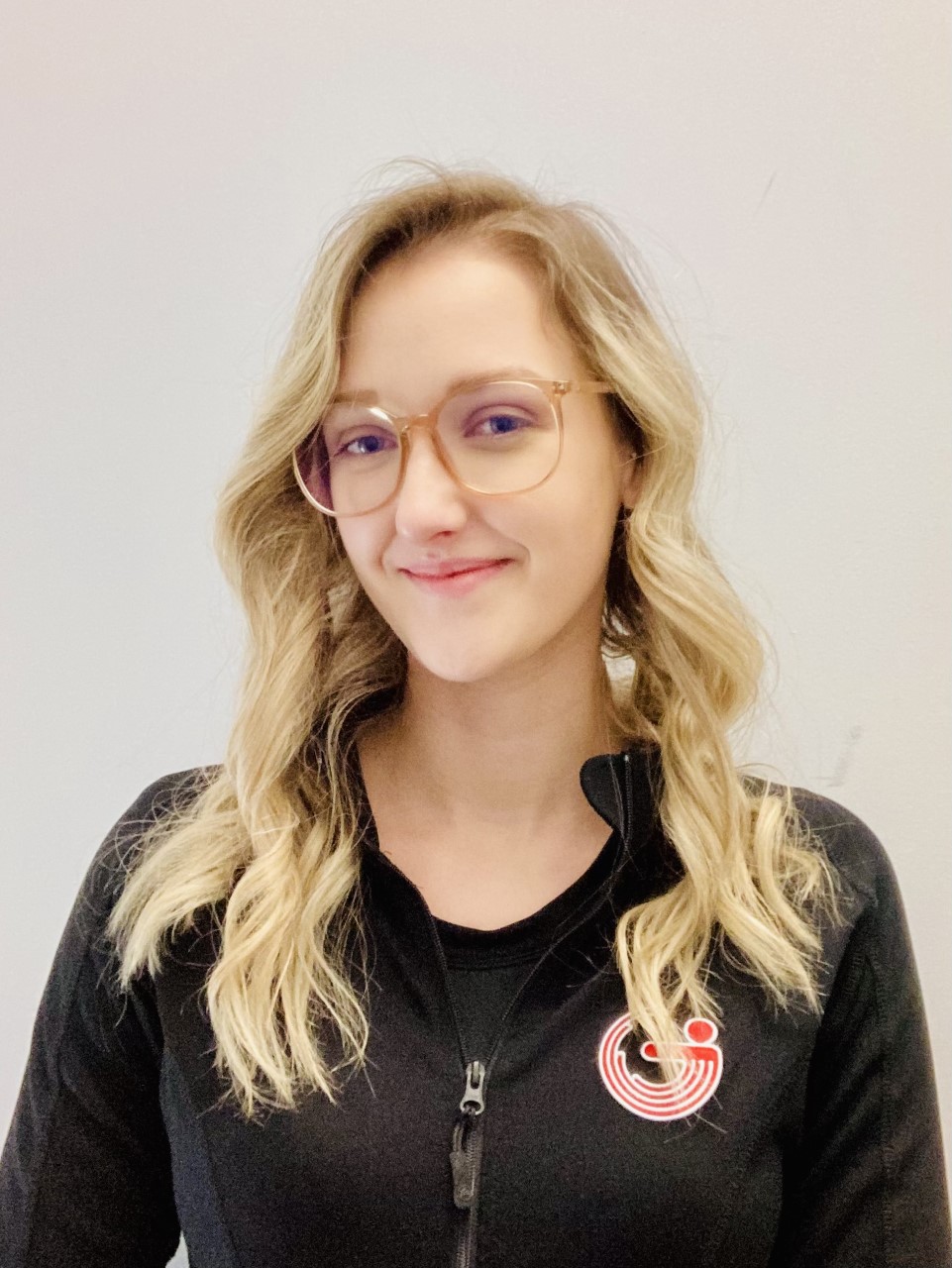 Hayley Hounsome
Associate Coach & Recreational Director
Hayley was born and raised in Beeton, Ontario. She started training at the age of 8 as a recreational and then provincial artistic athlete, and her final two years in power tumbling with the Alliston Gymnastics Club. Hayley started coaching in 2012 in Alliston and now has her NCCP Level 2 Women's Artistic and NCCP Level 2 Trampoline. She moved to Oshawa in 2016 and has worked her way up from a Rec Coach, to Gems Coach, to Competitive Coach; as well as Recreational Director. She now lives in Whitby.
---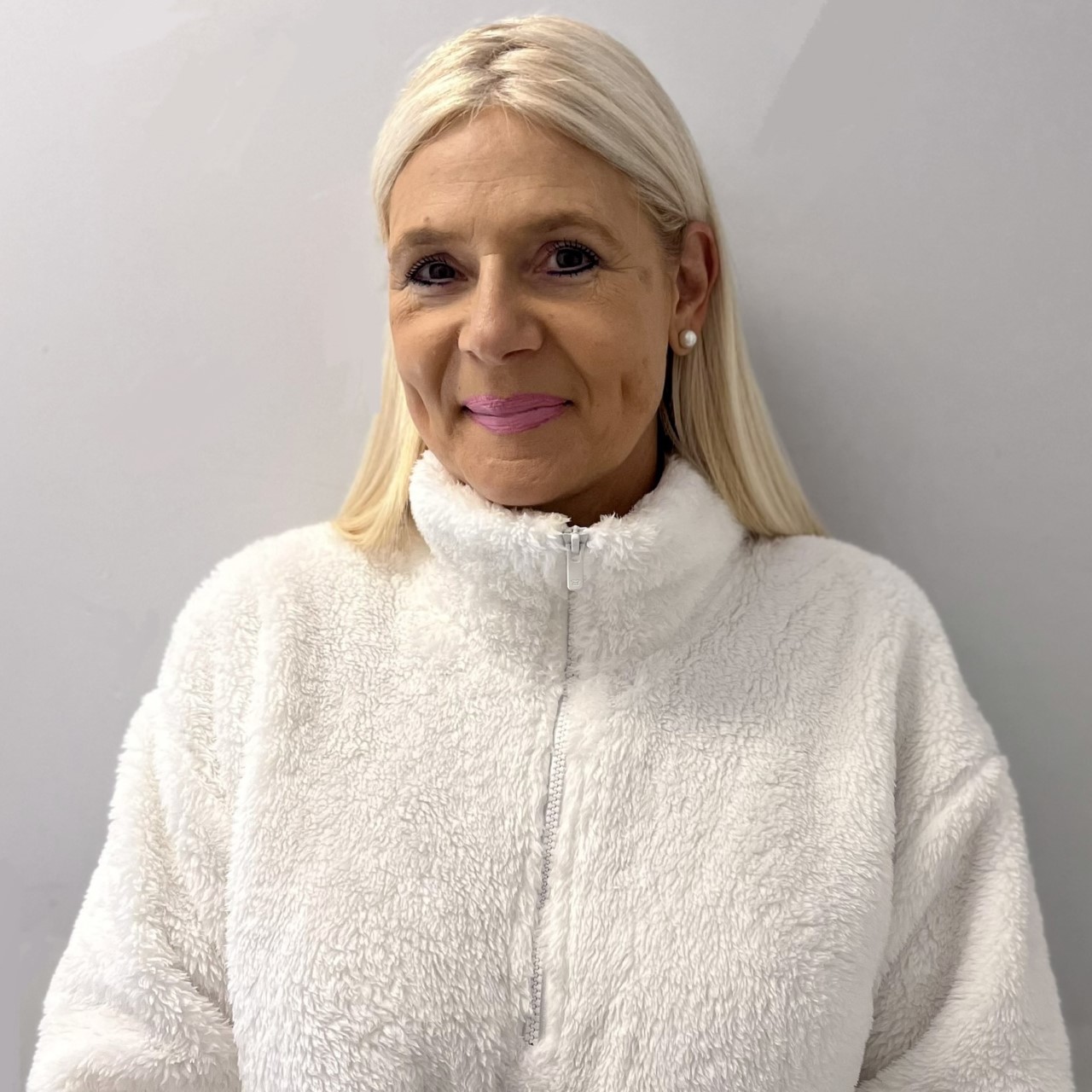 Kathy Chin
Associate Coach
Kathy was born in Toronto, and raised in Pickering where she lives now with her family. She is a mother of 6 and has a daughter in Gemini's competitive program. Kathy competed for Pickering as a provincial gymnast and has enjoyed coaching there for 30+ years in pre comp, invitational and provincial level. She is NCCP level 2 and trampoline level 1 certified.
---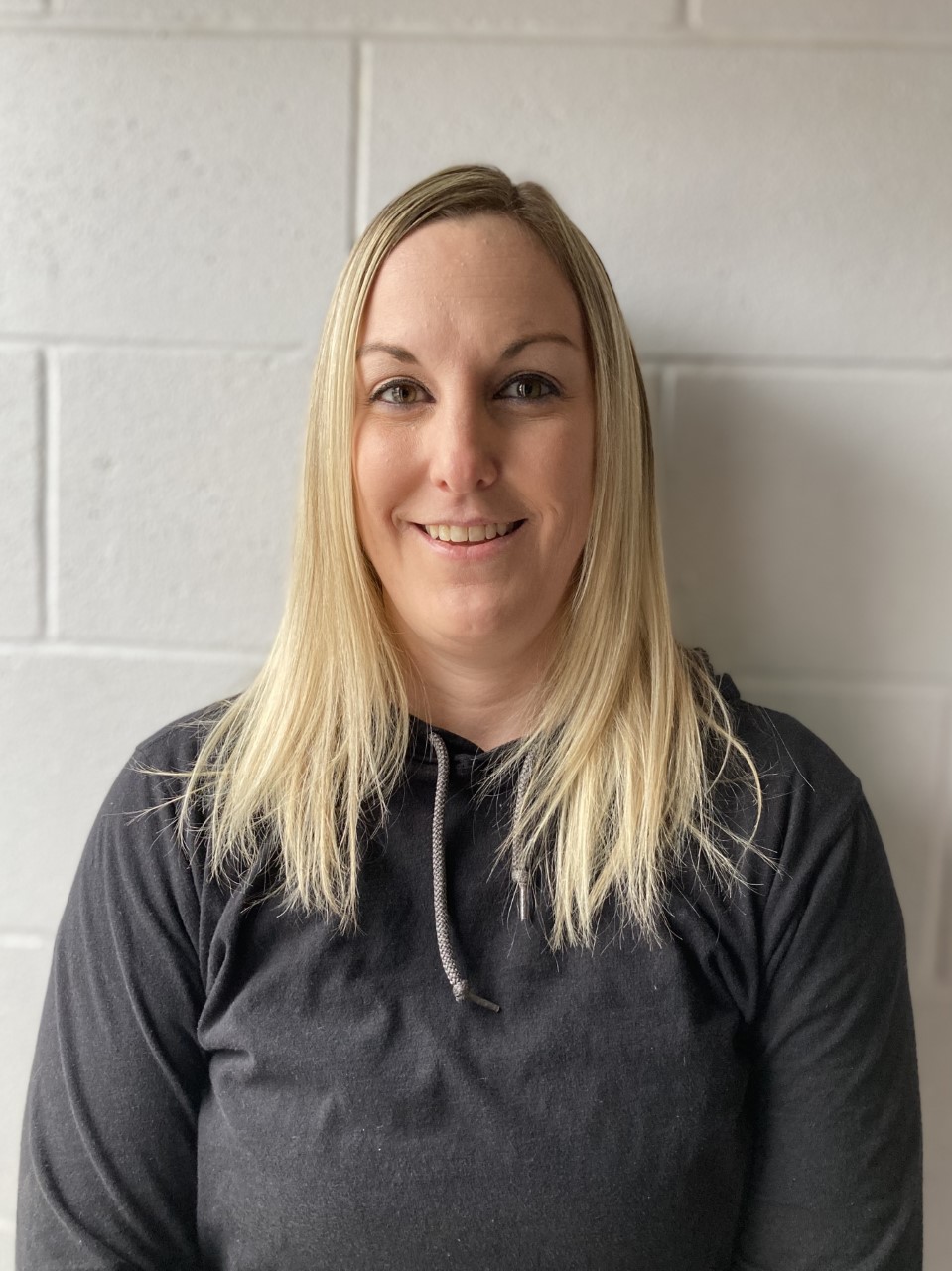 Debbie Siemon
Associate Coach
Debbie was a competitive gymnast for 9 years and has been coaching competitive for 25 years ranging from compulsory, up to the national level. She was Head Coach in Bramalea and Pickering. She is a certified Women's NCCP Level 3, and Level 2 Trampoline. Debbie has also been an Ontario Team Coach and has produced many Ontario, Eastern Canadian and Event Champions, receiving the GO Competitive Coach of the Year in 2012-2014. She has also been a Judge for the past 12 years, currently ranked to judge up to Level 10. She began Coaching with us Summer 2020.
---
Lia Kaiser
Associate and Pre-Competitive Coach
Lia has been a part of Gemini since she was 7 years old. She joined the competitive program when she was 8, and competed until she was 14. Lia began coaching in 2018 and has loved every minute of it.
---
Pre-Competitive (Gems)
---
Jocelyn Langevin
Pre-Competitive Coach & Office Assistant
Jocelyn has been doing gymnastics since she was 5 years old. She was a part of the Gems program and was working on level 6 before she quit. Soon after she joined the CIT program for a year and then started officially coaching in 2020. She strives to help kids find their love for gymnastics and be the best gymnast they can be!
---
Skylar Sach-Anderson
Pre-Competitive Coach & Office Assistant
Skylar has been doing gymnastics since 18 months old. She joined the competitive program at Gemini Gymnastics at 7 years old and competed for 8 years. She placed 2nd all around at the 2018 Provincial Championships. Skylar became a coach in 2019 and office assistant in 2022. She is NCCP Competition 1 trained and has her foundations in trampoline.
---
Kaleigh Hutchings
Pre-Competitive Coach & Office Assistant
Kaleigh has been at Gemini Gymnastics since she was 6 years old. She joined the competitive program at 8 years old, and stopped when she was 13. Kaleigh started the CIT program at 14 and began officially coaching in 2021! She loves watching the athletes progress throughout our program!

.
---
Evelyn Smaglinskie
Evelyn has been doing gymnastics since she was 8 years old. Gemini made her realize her love for the sport and she decided to become to become a coach at 16. Evelyn wants to inspire her gymnasts and hopefully make them see the beauty of the sport and their amazing potential to go far in gymnastics.
---
Avery Taylor
Avery started gymnastics at home and self taught a lot of skills! She began at Gemini in 2017. She moved up into the Gems program shortly after. Avery was then a competitive gymnast for 3 years and was working Level 6 when she retired. She started her Coaching journey in 2020 as a CIT and officially became a Coach in 2022. Avery loves coaching and helping her athletes progress!
---
Tyne Northey
Tyne was a competitive gymnast for 9 years and started coaching when she was 15. She has since coached many athletes of varying ages and abilities. She is excited to continue coaching and watching her girls progress.

.
---
Recreational
Alise Kaiser

Alla Yahchybekova

Anastasia Chin

Annabelle Kortner Iacobet

Ashlyn Hayward

BrookLynn (Brooke) Short

Cadey Williamson

Claire McFadyen

Daijha Heron

Farah Elhaloty

Ireland Murphy

Maria (Jo) Valdivia

Marisa Stewart

Marissa Elia

Meagan Kennedy

Mostafa Elhaloty

Myah Tabinga

Nick Vilord