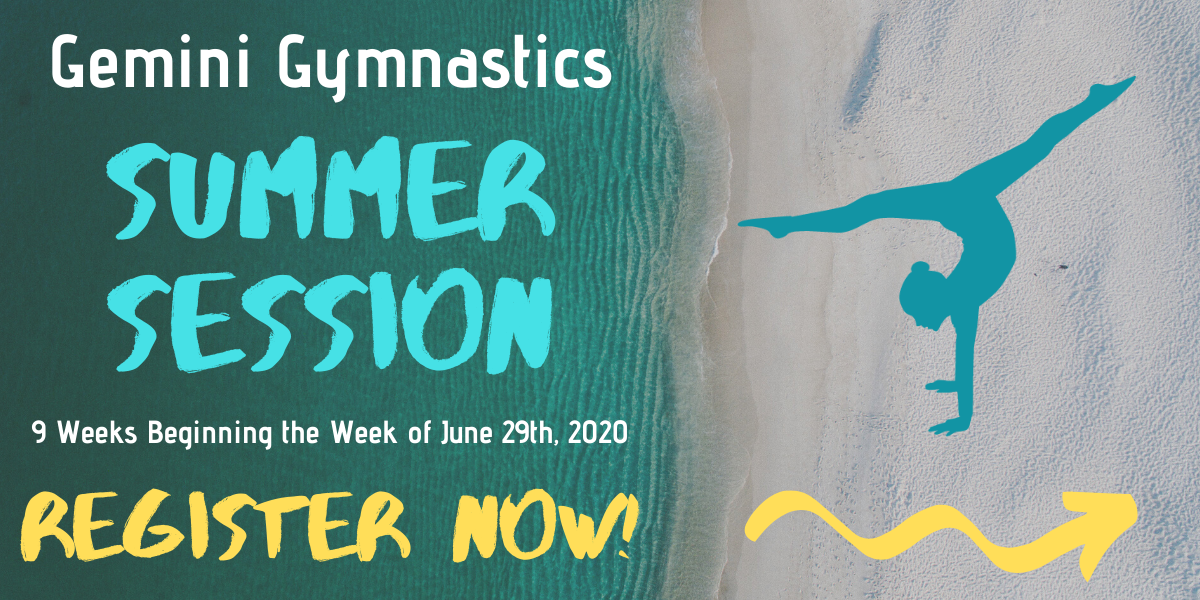 CLOSED UNTIL MAY 2020
2020 RECREATIONAL SUMMER SESSION
Summer Session is 9-weeks in length; it begins the week of June 29th, 2020 and goes until August 27th, 2020.
55 min class – $187 + HST for 9-weeks
85 min class – $258 + HST for 9-weeks
115 min class – $318 + HST for 9-weeks
Fees are prorated each week.
Sign up by June 29th and receive 5% off the second program and/or child and 10% off the third + every additional program and/or child!
Please note, the annual Gymnastics Ontario Insurance & Registration Fee of $31+HST is due upon registration if it has not already been paid for the 2019-2020 gymnastics year (applicable July 1, 2020 – June 30, 2021).
Online registration payment options: VISA and Master Card.
In person registration payment options: Cash (exact change only), Debit, VISA, or Master Card
To register, click on the desired program to the right